LIVING IN SOUTHERN NEVADA
Printer Friendly Version
Books for Adults
Fun with the family in Las Vegas : hundreds of ideas for day trips with the kids
by Goya, Lynn
"Family Friendly" Las Vegas
Las Vegas for dummies
by Herczog, Mary
Even the locals need help sometimes!
Out from Las Vegas : adventures a day away
by Lawlor, Florine
Things to do, when you just need to get away from Las Vegas, for a little while.
Nevada in your future : the complete relocation guide for job-seekers, businesses, retirees and winter "snowbirds"
by Martin, Don W.
Moving to Las Vegas is more than just culture shock. Get the tips, tricks and information you need.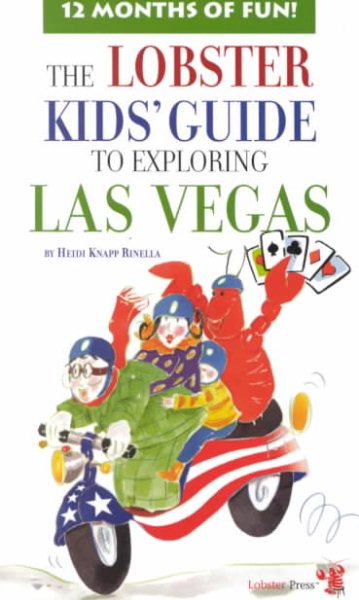 The Lobster kids' guide to exploring Las Vegas : 12 months of fun! /
by Rinella, Heidi Knapp
Entertaining kids in Southern Nevada
Insiders' guide to Las Vegas : including North Las Vegas, Henderson, Boulder City
by Stratton, David
Things to do, and places to go!
Neon nuptials : the complete guide to Las Vegas weddings
by Van Vechten, Ken
Thinking about a Las Vegas wedding? Read more about your options!