COOKING
Printer Friendly Version
If you want to try a new recipe or entertain a large group, the Library has the information you need! Also included in this info guide are local resources and web sites.
DATABASES
Alt HealthWatch
Resources on the many perspectives of complementary, holistic and integrated approaches to health care and wellness.

Culture Grams
Information about 182 countries and territories. Includes an elementary school age edition of 66 countries and all 50 United States. Includes information on culture, famous people, recipes and photos.

Encyclopedia of Food and Culture
Everything you need to know about food: Preparation, festivals and feasts; cultures and religions. Who eats what, where, and why!

General Reference Center Gold
Magazines, newspaper articles and almanacs by subject or keyword. Find the articles and information you need on almost any topic!

Health & Wellness Resource Center
More than 400 health and medical journals and other resources that can link you to major health web sites.

WEB SITES
American Culinary Federation
A professional, not-for-profit organization for chefs and cooks. Use this site to see what the professionals are up to!

American Institute of Wine and Food
A non-profit educational organization devoted to improving the appreciation, understanding, and accessibility of food and drink, founded by Julia Child, Robert Mondavi, Richard Graff and others.

American Wine Society
Devoted to educating people on all aspects of wine.

Cast Iron Cooking Recipes
Recipes from Lodge Cast Iron, the makers of those really heavy camping kettles!

Chili Appreciation Society
Their mission is to promote chili and raise money for charity.

Epicurious: The World's Greatest Recipe Collection
Recipes and food-related articles from the Epicurious TV show.

FoodTV
The Food Network's web site with recipes, a wine review database, forums, and TV program schedules.

International Dutch Oven Society
Pull out that Cast Iron, and get cooking!

King Arthur Flour
Baking tips, unbelievable recipes, and other cool stuff!

National Cornbread Festival
Incredible recipes, and a lot of fun!

PBS Home and Hobbies: Cooking
Cooking information from all over!

Spatulatta
Cooking just for kids! Great recipes, video demos, and a kids cooking blog!

The Cook's Thesaurus
I'm out of baking powder! What should I do? Things you can use instead of (whatever you're missing).

The Food Museum
No, they're not really part of the Smithsonian. But they do have incredible information! Click on Exhibits at the top to find out more than you ever knew!

The World's Healthiest Foods
The want to show you a healthier way of eating that's enjoyable, affordable, quick and easy to fit your personal needs and lifestyle.

LOCAL RESOURCES
CCSN - Hotel Restaurant and Casino Management Department
3200 E. Cheyenne Ave.
North Las Vegas, NV 89030
(702) 651-4192
Students can receive an associate of applied science degree with an emphasis in the culinary arts.

Creative Cooking School of Las Vegas
7385 West Sahara
Las Vegas, NV 89117
(702) 562-3900
Students will learn all the essentials of classic culinary technique as well as receive basic training in ethnic cuisines and advanced recipe development.

UNLV - Department of Food and Beverage
4505 Maryland Parkway
PO Box 45601
(702) 895-3230
This department offers an array of food and beverage courses, complete with hands-on laboratory experiences, extensive interaction with leaders in the food and beverage industry, and traditional classroom lectures and demonstrations.

NATIONAL RESOURCES
Cooking with Children
Information on what your child is ready to cook!

Food Safety and Inspection Service
Part of the USDA, what you need to know about safe cooking!

FoodSafety.Gov
Safe cooking information from the government

USDA Nutrient Data Laboratory
Everything from measuring equivalents to Food Composition and Nutrition.

LIBRARY CATALOG
Joy of cooking
by Rombauer, Irma von Starkloff
Joy of Cooking has been the most authoritative cookbook in America. This revision is better than ever.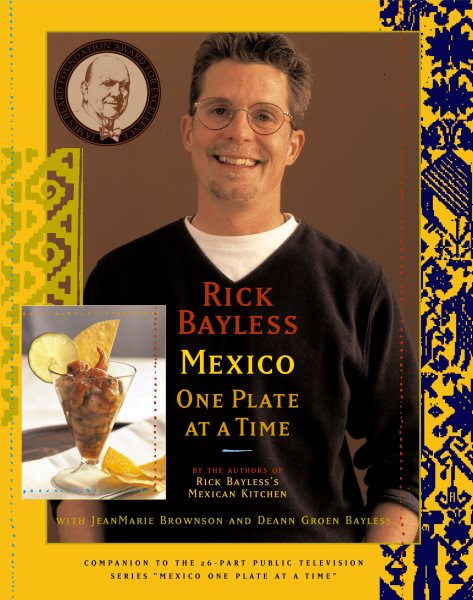 Rick Bayless Mexico one plate at a time
by Bayless, Rick
America´s foremost authority on Mexican cooking focuses on classic Mexican dishes in more than 120 recipes that offer an introduction to an ever-popular and adaptable cuisine.
The Baker's Dozen cookbook : become a better baker with 135 foolproof recipes and tried-and-true techniques
Members of The Baker´s Dozen offer an essential resource on creating flawless favorites every time, from muffins and meringues to pound cakes and popovers.
Secret Life of Food
by Crespo, Clare
Introduces parents and children to forty-six unbelievable recipes that turn familiar, easy-to-make dishes into wondrous imitations of plants, animals, common household objects -- and even human body parts (the ultimate Halloween gross-out!)
The Star Wars cookbook II : darth malt and more galactic recipes
by Frankeny, Frankie
You won´t see this food at the movies, but it´s a blast to make "Handmaiden Hash Browns," "Sith Speeder Sunrise," and "Amidala Challah"
Slumber parties : things to make and do
by Traig, Jennifer
Suggests fifteen to twenty slumber party themes and ideas, including activities, decor, and menus, from Fright Night to Spa Spectacular to Gypsy Jubilee
The mix-it-up cookbook :
by American Girl Library
Make more than 100 dishes from 18 basic recipes!
The science chef
by D'Amico, Joan
100 fun food experiments and recipes for kids
It's disgusting-- and we ate it!
by Solheim, James
True food facts from around the world-- and throughout history!
Pretend soup and other real recipes : a cookbook for preschoolers
by Katzen, Mollie
Recipes just for younger kids, the way they´ll understand it, and won´t make their moms nuts!
More books for:
FOR MORE LIBRARY RESOURCES TRY: